Master's examination
Registration for the final examination of the master's programme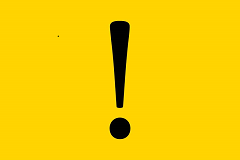 Current information
Due to the current situation, no examinations on site are currently approved. Please clarify with your examination senate whether the final examination can be held as an online examination in the form of video telephony. If so, please send the information and the registration form by e-mail to gewi.anerkennung(at)uni-graz.at. Please note that the necessary requirements have to be met at the time of registration (all achievements according to the curriculum have to be fulfilled, final thesis assessed positively).
WHEN?
After successfully completing all examinations and courses stipulated in the curriculum as well as a positive assessment of the master's thesis, you can register for the final examination.
WHERE?
Submit your registration via your respective institute to the dean's office of the Faculty of Arts and Humanities.
DEADLINES?
The expert report on the master's thesis must be submitted to the dean's office at least 14 days before your examination date. You also need to submit your examination registration to the dean's office 14 days before the scheduled examination date.
HOW?
Contact
Master's examination
Dekanat der GEWI-Fakultät Universitätsplatz 3, EG
8010 Graz